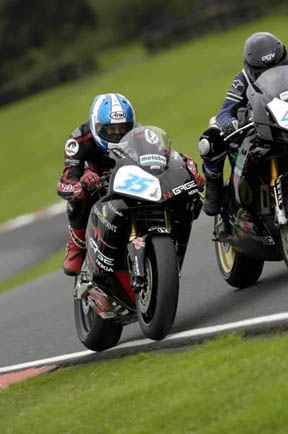 Micron adds another National Championship, the only question is "who"???
Micron Serpent equipped machines currently run 1st, 2nd, 3rd and 4th in the hottest race class of the season! Not only are we decimating the competition, but we are doing it against the best in the World on (3) Honda CBR-600RR's and (1) Kawasaki ZX-6R, with three different teams. It does not matter what you ride, the ultra performance Serpent is the exhaust to choose when you want the maximum performance.
What is so amazing is that with all of the brands competing, and all the races run, Micron equipped machines are dominating so completely that everyone else (and all other exhausts!) are already out of the points race for the Championship. So no matter how the season ends up, a Micron powered rider has won the Championship!
The ultra performance, World's only fully hydroformed (not a single piece like some others try to advertise as "hydroformed"!) Serpent systems are once again proving not only their Superior technology, but their un-rivaled performance advantage.
So the choice is yours. Run at the front with the exclusive Micron Serpent, or sit back in the pack and watch with whatever else you chose to go with.
But we can assure you, the view from the front is alot more fun!
Leon Camier - Padgett's Honda CBR-600RR
Craig Jones - Northpoint Nokia Honda
Cal Crutchlow - Northpoint Nokia Honda
Pere Reba - MSS Kawasaki ZX-6R
Micron Serpents - Dominate the Race!