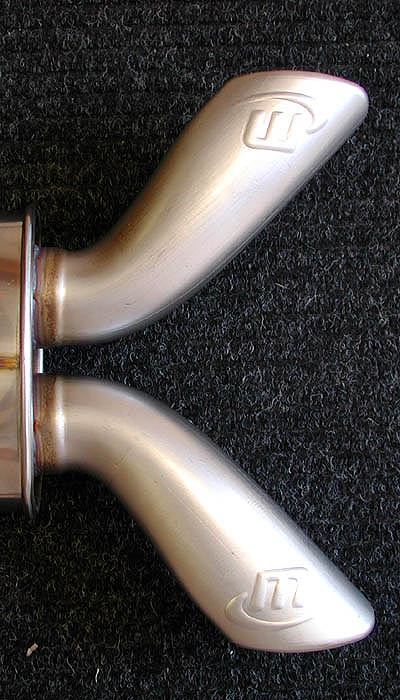 Micron is proud to announce the release of the Buell XB series Serpent exhaust.
The World's ONLY fully hydroformed header, the Micron Serpent uses the same million dollar technology as our World Superbike headers to create not only the highest performance, but stunning great looks as well.
Dual hydroformed outlets left and right with complete retention of all chin and upper fairings with no cutting, hacking or drilling demonstrates that not only can you have the performance you want, but you lose nothing to get it! Contact your favorite local Micron dealer or call us toll free at 1-888-963-1212 and we will be happy to assist you.