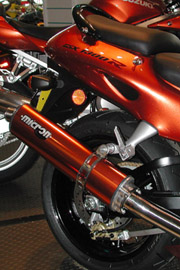 Micron is now releasing the Limited Edition "copper" color for use with the hottest new sportbikes in town.
Available in either slip-ons or full systems, this new addition once again demonstrates Micron leads the way with both performance and style to individualize your machine.
Contact your local Micron dealer, or call us toll free at 1-888-963-1212 to get yours today!